Our Community.
The University of Connecticut envisions itself as a community that welcomes, encourages, and supports individuals who desire to contribute to and benefit from the institution's missions of teaching, research, performance, and community service. The University is committed to a diverse and inclusive environment, where differences are welcomed and valued. As our communities and workplaces become increasingly more diverse, understanding the perspectives of individuals from a variety of backgrounds and experiences is an important requirement for working together in order to take full advantage of an inclusive community.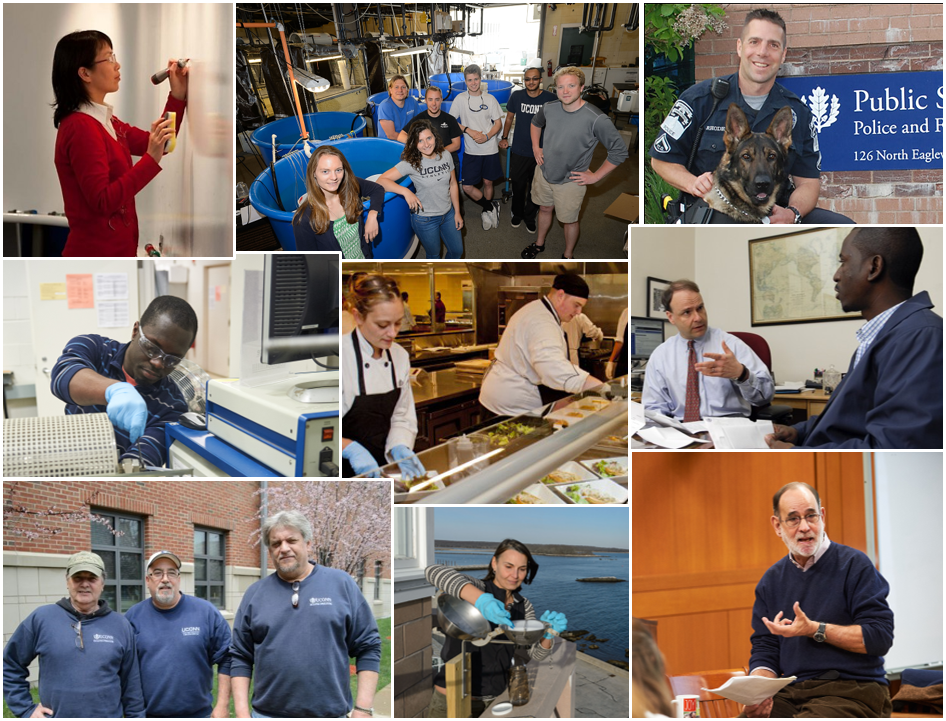 University Mission Statement
The University of Connecticut is dedicated to excellence demonstrated through national and international recognition. Through freedom of academic inquiry and expression, we create and disseminate knowledge by means of scholarly and creative achievements, graduate and professional education, and outreach...
View complete mission statement.
Culture
The culture of the University is one of respect, civility, trust, cooperation and collaboration among all its members. We believe all members of the University community are entitled to an environment that ensures collegiality and mutual respect...
Learn more about the University Code of Conduct.
Commitment to Diversity
The University of Connecticut embraces diversity and cultivates leadership, integrity, and engaged citizenship among our students, faculty and staff. This collegian and vibrant environment promotes and nurtures perspectives that are enabled through differences in culture, experience and values. To achieve this goal, the university emphasizes diversity in the recruitment, retention and advancement of students, faculty and staff...
Learn more about diversity and inclusion at UConn