NEW - SWIFT HIRE
On-Line Background Check Process for New Hires:
With the implementation of PageUp, Human Resources has moved to an online background check process. Upon acceptance of a Regular or Special Payroll job offer through PageUp, new hires will receive an automated e-mail from Swift Hire via UConnStorrs@screening.services if a background check is required. This e-mail will provide new hires with instructions to start the online background check process. All hires through PageUp will use Swift Hire, therefore, Human Resources will no longer accept paper background check packets for regular and special payroll new hires.
On-Line Background Check Process for Gratis/Volunteer appointments, 4-H Volunteers and Minor Protection Volunteers:
Human Resources uses an online background check process for volunteers. Upon notification to HR from the coordinating department, volunteers will receive an automated e-mail from Swift Hire via the following:
UConnStorrs@screening.services for Gratis/Volunteer appointments
UConnStorrs4H/NRCA@screening.services for 4-H and NRCA Volunteers
UConnStorrsProtectionofMinors@screening.services for Minor Protection Program Volunteers
This e-mail will provide volunteers with instructions to start the online background check process.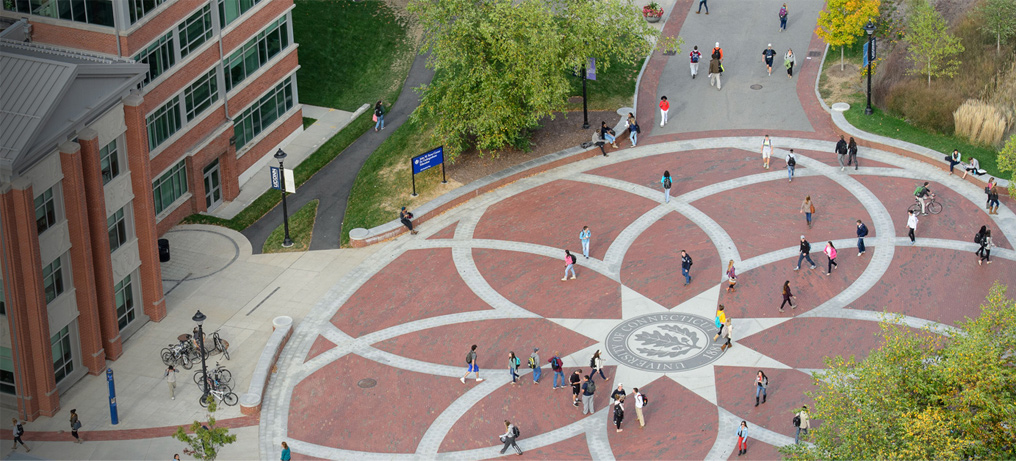 Pre-employment criminal background checks (CBC) serve as an important element of the University's ongoing efforts to ensure a safe and secure campus and workplace. Criminal history information can identify prospective employees who may be predisposed to engage in violence, sexual misconduct, misappropriate use of resources, identity theft, data breaches and other misconduct.
Note that all offers of employment are subject to a pre-employment criminal background check. The hiring department is responsible for vendor fees associated with the CBC.
Who Undergoes a Background Check?
All full-time and part-time final external candidates for employment in staff (professional and classified) and faculty positions
All Adjunct Faculty, Special Payroll Lecturers, Instructional Specialists, Academic Specialists, Academic Technicians, Clinical Supervisors, Graduate Instructional Specialist, Graduate Special Payroll Lecturer and other titles with teaching or advising responsibilities; or deemed to be in a position of trust (working with minors)
Other safety sensitive positions (temporary special payroll or volunteer) as requested by hiring departments
Employees who are already employed by the University and apply for transfer or promotion do not undergo a background check.
Contact Information:
Criminal Background Check (CBC) Team
HR-CBC@UConn.edu
Phone: (860) 486-3034
Dedicated CBC Fax: (860) 486-6773
Completing a Background Check
Once a candidate accepts an on-line job offer and completes their new hire form in PageUp, a background check determination is made by the Background Check Team. If a background check is required, an e-mail will be sent from UConnStorrs@screening.services directly to the finalist requesting that they provide information through our on-line background check system, Swift Hire. Questions about the background check process should be addressed to the Criminal Background Check Team at HR-CBC@UConn.edu or 860-486-3034.
Human Resources works directly with the vendor, Security Service of Connecticut Inc., to conduct the Criminal Background Check. A representative from Human Resources receives the results and notifies the hiring department on whether the appointment can be finalized.
Background Check Result Review
Pre-employment criminal background checks typically include the following: social security number verification, past address trace, statewide criminal history search (where available), statewide sex offender check, county criminal history check, federal criminal history check, nationwide criminal history check, international criminal history check (where applicable) and nationwide sex offender search.
The University determines on a case-by-case whether a candidate's criminal history disqualifies the candidate from employment.
Pursuant to Connecticut General Statutes 46a-79 and 46a-80 and other relevant laws, the University considers the following factors in determining whether to disqualify a candidate from employment based on criminal history information:
The nature of the offense and its relationship to the position
The degree to which the applicant has been rehabilitated
The length of time elapsed since conviction
A decision to disqualify a candidate based upon the results of the criminal background check will be made by the appointing authority in consultation with the Director of Faculty and Staff Labor Relations or designee. The Director of Human Resources may also be consulted as deemed necessary.