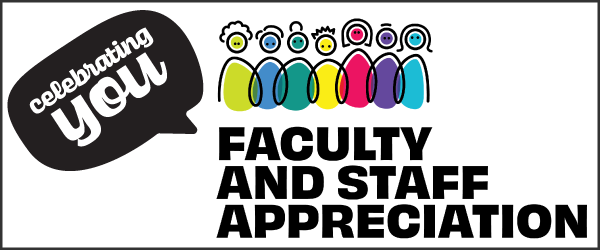 Faculty and Staff Appreciation Week 2022
As a global institution, our faculty and staff represent all corners of the world. To foster a space of belonging and inclusion, UConn will celebrate our employees and our diverse cultures and backgrounds with a week long celebration with food, music, activities and educational opportunities.
The Faculty & Staff Appreciation Week, "Celebrating You" will take place between September 26th and October 1st. Several events and activities - from in-person to virtual - will provide a space to appreciate employees and encourage appreciation for one another.
We invite you to join one or many of the events and/or activities planned to "celebrate you!"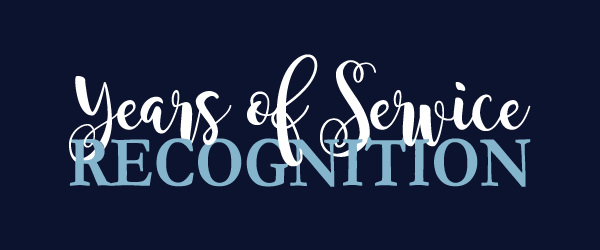 Recognizing Years of Service to the University
As we emerge from the pandemic, it's important to reflect upon and chronicle milestones from the last two years. To that effect, Human Resources has relaunched the Employee Recognition program, which was paused in 2020 as we addressed the urgent health and safety matters impacting our workforce. It is time to revisit and relaunch this important and vital program.
Through the pandemic and beyond, we have tremendous collective appreciation for our dedicated workforce. In addition to celebrating employees' years of service, we want to take this opportunity to extend sincere gratitude dedication for keeping the University of Connecticut operational while displaying vigilance in keeping our campuses healthy and safe. While all employees may not have reached a milestone in service, we want all employees to know that their service and dedication, no matter the length, is greatly appreciated.
During this year's relaunch, we are recognizing employees who reached milestone years in 2020, 2021, and 2022. The University identifies eligible employees when they reach a milestone year by February 1st of the previous year.
This year, in addition to a certificate, employees who have reached 10, 15, 20, 25, 30, 35, 40, 45, and 50+ years of service will receive an email link to a site with a selection of awards memorializing their achievement. Certificates and awards will be made available this fall for pick up from Human Resources on the Depot Campus by each department who can distribute them.
For questions, please contact worklife@uconn.edu.
Frequently Asked Questions
How do I know if I missed the email for my years of service award?
How are years of service calculated?
Eligibility for Employee Recognition Service Awards is determined by total state service. Milestones reached are awarded each year by who has achieved the years of service milestone by February 1st. Awards are selected in the Spring/Summer and distributed in the Fall.
Military Service is not included in total State service.
I think my Years of Service are incorrect; who can I contact about this?
Please email worklife@uconn.edu for initial contact. If we are unable to answer your question, we will notify you of your need to contact the Length of Service Specialist.
How can I change the address to where my award is being mailed?
All awards are being shipped to the UConn Bookstore on the Storrs Campus. Certificates and awards will be made available this fall for pick up from Human Resources on the Depot Campus by each department who can distribute them.
An Award Celebrating Employee Contributions and Civility
The University of Connecticut established the UConn Spirit Awards to honor staff and faculty at our Storrs and regional campuses for stellar contributions and dedication to civility in the workplace. The goals of the UConn Spirit Awards are to:
Build community within the University and University departments;
Provide an opportunity for employees to be recognized for their contributions to the University, which are not specifically academic but related to teamwork and civility; and
Create an event that acknowledges the efforts of all employees, especially staff members.