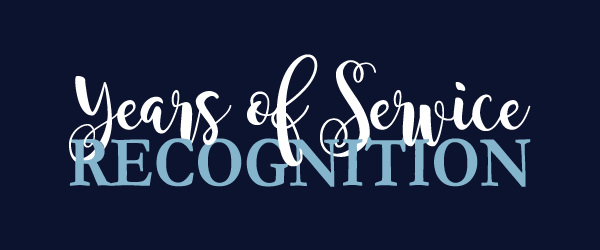 Recognizing Years of Service to the University
University employees are recognized for reaching milestones in their service to the state and the University following 10 years of service. Certificates of appreciation are awarded to those with 10, 15 and 20 years of service. Those with 25 or more years receive a keepsake engraved with their years of service.
On behalf of Human Resources, we thank all employees for their dedicated service and commitment to UConn.
An Award Celebrating Employee Contributions and Civility
The University of Connecticut established the UConn Spirit Awards to honor staff and faculty at our Storrs and regional campuses for stellar contributions and dedication to civility in the workplace. The goals of the UConn Spirit Awards are to:
Build community within the University and University departments;
Provide an opportunity for employees to be recognized for their contributions to the University, which are not specifically academic but related to teamwork and civility; and
Create an event that acknowledges the efforts of all employees, especially staff members.