Contact Information
Call your EAP today for confidential around-the-clock assistance for all of life's challenges.The EAP is available 24/7/365. In an emergency, call 911.
Intake/Assessment and General Assistance:
(888) 993-7650
First Responder Assistance:
(833) 253-1129
Manager Consultations:
(877) 249-4751 or email:
ManagerConsult@workplaceoptions.com
Email (general inquiries):
eap@deeroaks.com
The Deer Oaks Employee Assistance Program (EAP) is a free service provided by Human Resources for all faculty and staff (regular and special payroll), Postdoctoral Research Associates, and Graduate students who hold a Teaching or Research Assistantship, your dependents, and household members. This program offers a wide variety of counseling, referral, and consultation services, which are all designed to assist you and your family in resolving work and life issues in order to live happier, healthier, more balanced lives. From stress, addiction, and change management, to locating child care facilities, legal assistance, and financial challenges, our qualified professionals are here to help. These services are completely confidential and can be easily accessed 24/7, offering you around-the-clock assistance for all of life's challenges.
Below is a summary of the benefits and services provided through the Deer Oaks program. Access the program by phone, email or the UConn Deer Oaks website. The website is a comprehensive site with on demand online seminars, articles, newsletters, work/life resource locators, and more, including how to access EAP counseling services.
If you missed joining an Introduction to the EAP session, or you are new to the University, you can access the records below:
Introduction to the EAP Recordings
Watch the Employee Introduction to the EAP session recording to learn about all the Deer Oaks EAP and Work/Life program has to offer you, your dependents, and household members. The Manager/Supervisor session includes additional information on support services for managers to assist employees through difficult times, and performance issues, and handling critical incidents.
Employee Session Recording
Manager/Supervisor Session Recording
Discover Your EAP & Work/Life Benefits
Manager Resources
EAP Supervisor Support & Guidelines
Use this guide to learn about the support options available from Deer Oaks for supervisors/managers.
Supervisor's Guide to Handling Critical Incidents
This guide is essential when handling critical incidents within your department or unit, providing information on your role, why it's important to help employee's manage the impact of a workplace critical incident, levels of response, and how to reach out for support and assistance from HR and EAP.
First Responder Resources and Support
Specialized support and resources are available for first responders. Deer Oaks understands the unique pressures and circumstances faced by public safety employees and they are here to help. Utilize the First Responder Assistance line at (833) 253-1129 for expedited and confidential support with specially trained staff, 24 hours a day. Counseling is available from a first responder network of clinicians with specialized training in working with first responders.
Personal & Professional Development Opportunities
Employee Resiliency in the COVID-19 Workplace by Deer Oaks EAP
This informational guide provides helpful tips on how to handle stress, deal with change, and remain resilient in difficult times. It includes topics such as: Coping with Job Stress, COVID-19: Returning to the Workplace, and for managers; Managing Through COVID-19: Communicate to Build Trust.
Webinar Series
2023 Supervisor Excellence Webinar Series
These quarterly live webinars focus on maintaining a mentally healthy workplace environment, advancing communication skills that improve employee motivation, and emotional intelligence and presentation skills for supervisors.
2022 Stress Management Webinar Series
These quarterly webinar series provide employees with the knowledge and skills necessary to cope more effectively with stress so they can live healthier and more productive lives.
2022 Leadership Certificate Webinar Series
This Webinar series covers important topics designed to provide supervisors, managers, and other interested employees with enhanced skill to improve workplace morale, employee motivation, and staff productivity.
2022 Supervisor Excellence
These quarterly live webinars focus on the 7 habits of highly effective supervisors, effectively managing employee performance, strengthening your team, and transitioning from staff to supervisor.
2021 Leadership Certificate
Enhance your leadership skills in delegation, engaging your workforce, approaching difficult conversations and learn the key differences between being a manager, and a leader with these four 1 hour webinars.
Pandemic Support - Transitioning to the New Normal
This Webinar series is designed to help employees to better cope with – and adjust to - the stress and changes brought about by the COVID-19 pandemic.
Stress Management
From increasing resilience, strategies to handle stress, managing time and priorities, to tips for the holidays, this series will assist you in better handling stressful times.
2021 Supervisor Excellence
With a focus on supporting your team during difficult times, these four webinars will cover core leadership skills to engage your team, helping them thrive through change, find Work/Life balance, communicate effectively and work collaboratively.
Program Access
You may access the EAP by calling the toll-free Helpline number, using our iConnectYou App, or instant messaging with a work-life consultant through our online instant messaging system.
Telephonic Assessments & Support
In-the-moment telephonic support and crisis intervention are available 24/7 along with intake and clinical assessments.
Supervisor/Manager Support Services
Full service supervisor support is provided including manager consultations, monthly newsletters, and supervisor training resources.
Mandatory referrals will be coordinated with assistance from the Employee & Labor Relations Unit, and Critical Incident Stress Debriefings will be coordinated through the Engagement & Well-being Unit of HR.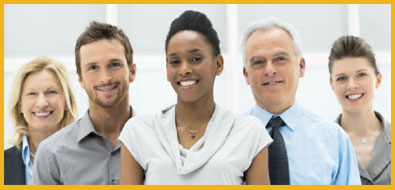 Short-term Counseling
Up to 6 counseling sessions per issue with a qualified counselor to assist with issues such as stress, anxiety, grief, marital/family challenges, relationship issues, addiction, etc. Counseling is available via structured telephonic sessions, video, and in-person at local provider offices.
Referrals & Community Resources
Our team provides referrals to local community resources, member health plans, support groups, legal resources, and child/elder care/daily living resources.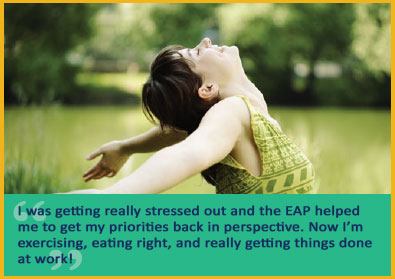 Advantage Financial Assist
Unlimited telephonic consultation with an Accredited Financial Counselor qualified to advise on a range of financial issues such as bankruptcy prevention, debt reduction, financial planning, and identity theft; supporting educational materials available; unlimited online access to a wealth of educational financial resources, links, tools and forms (i.e. tax guides, financial calculators, etc.).
Advantage Legal Assist
Free 30 minute telephonic or in-person consultation with a plan attorney; 25% discount on hourly attorney fees if representation is required; unlimited online access to a wealth of educational legal resources, links, tools and forms; and interactive online Simple Will preparation.
Alternate Modes of Support
Your EAP offers support alternatives in addition to traditional short-term counseling including telephonic life coaching and AWARE stress reduction sessions. During your call with one of our counselors, ask if these programs would be right for you.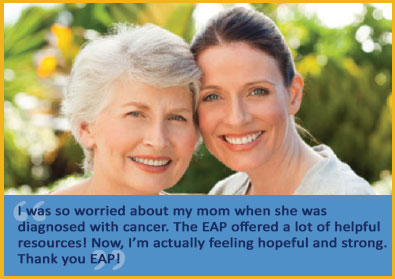 Child & Elder Care Referrals
Our child and elder care specialists can help you with your search for licensed child and elder care facilities in your area. They will discuss your needs, provide guidance, resources, and qualified referral packets. Searchable databases and other resources are also available on the Deer Oaks member website.
Work/Life Services
Our work/life consultants are available to assist you with a wide range of daily living resources such as locating pet sitters, event planners, home repair, tutors, travel planning, and moving services. Simply call the Helpline for resource and referral information.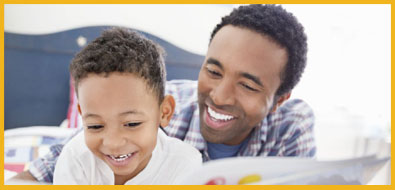 Take the High Road Ride Reimbursement Program
Deer Oaks reimburses members for their cab, Lyft and Uber fares in the event that they are incapacitated due to impairment by a substance or extreme emotional condition. This service is available once per year per participant, with a maximum reimbursement of $45.00 (excludes tips).