VENDOR LIST
Beth Reel Coaching, LLC
Cigna Healthcare
Citizen's Oil Co-op, Inc.
College Benefits Group
Colonial
Connecticut Department of Banking
Connecticut State Employee Credit Union
Department of Children and Families
Dining Services
Division of University Safety
Employee Assistance Program
Employee Family Protection, Inc. (Representing Lincoln National - Short Term Disability)
Empower
Environmental Health & Safety
Information Technology Services
Mansfield Downtown Partnership
Mansfield Parks and Recreation/Mansfield Community Center
Mount Hope Montessori School
Office of Institutional Equity
Office of Sustainability
Payroll
Quantum Health
The Ridge Recovery Center
UConn Home & Garden Education Center
UConn Library
UConn Ombuds Office
UConn Recreation Center
UConn Speech and Hearing Clinic
UConn Women's Center
UConn-AAUP
UCPEA
Upswing Health
William Benton Museum of Art
DOOR PRIZES - Check Back Daily
Lunch with President Maric - (Office of the President)
Choice of One Month Parking Pass in Area 1 (Storrs & regional) OR One Month Parking Pass to Parking Garage (Storrs) - (Parking Services)
3 Semester Memberships - (UConn Recreation)
Holiday Pies and Rolls (3 pies & (3)1-dozen rolls) (Dining Services)
Gift Certificates to Dairy Bar - (Dining Services)
3 Soil Test Kits - (Home and Garden Education Center)
2 Tickets for Women's Basketball Game (Gampel) - (UConn Athletics)
2 Tickets for Men's Basketball Game (Gampel) - (UConn Athletics)
3-Months of Individual Membership, Including Applicable Enrollment Fees - (Mansfield Community Center)
2 Tickets to Any Show This Fall at Jorgensen - (Jorgensen Center for the Performing Arts)
more to come...
PROTECT YOURSELF, YOUR FAMILY & YOUR COMMUNITY BY GETTING A FREE FLU SHOT
UConn Flu Vaccination Clinic: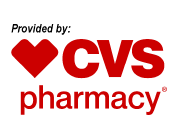 Thursday, October 12, 2023
9:00 am-3:00 pm
Student Union Room 304
An appointment is not required. You may complete the consent form in advance or at the clinic.
Bring your Anthem Medical Card.

There are two ways for you and your dependents to get your free flu shot:
All State of Connecticut medical plan members and their dependents can get their flu vaccination at their local pharmacy. Find the list of local pharmacies Flu Shots - Care Compass (ct.gov).
Both onsite and local pharmacy options are FREE to employees and their dependents when they present their Anthem Medical Card.