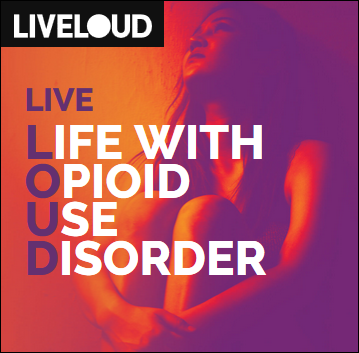 April 1, 2019 - Governor Lamont Announces New Statewide Efforts to Confront Opioid Addiction and Save Lives.
"Our objective is to send a message of hope – that treatment options are available, and Connecticut cares about those suffering, their families, and the communities who are battling this epidemic," DMHAS Commissioner Miriam E. Delphin-Rittmon said. "We are working hard every day to ensure individuals have the support and care needed to overcome this deadly disease and to let them know that recovery is possible."
The CT Department of Mental Health & Addiction Services LiveLOUD campaign offers support, encourages treatment and education on treatment options, directed to those who are actively using heroin or misusing prescription opioids, their families and communities. learn more...
The State of Connecticut offers the majority of the benefits for UConn employees; it is important for you to understand what benefits are available to you based on your appointment with the University, make informed choices, and use the plans to your best advantage.
Leave of Absence
Family Medical Leave Act (FMLA)
Other Leaves (American Red Cross Disaster Service Leave, Faculty Leaves (Sabbatical), Family Violence Leave, Military Leaves, Personal/Emergency Leaves, Voluntary Schedule Reduction Program)