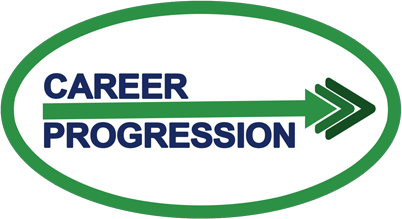 Universal Competencies are competencies that are related to the University's mission. These competencies are required for all employees, regardless of position or job template. More information regarding the University's mission can be found on the University's Board of Trustees website.
VALUING DIVERSITY
Valuing Diversity
Definition: Appreciates differences as well as similarities and fosters a welcome environment in which all individuals can achieve their fullest potential and in which open and respectful communication is facilitated.

Proficient
Actively seeks to treat all people with respect.
Recognizes the value in having a diverse population at the university.
Supports fair treatment and equal opportunity for all.
Advanced
Pays attention to diverse viewpoints.
Promotes inclusive behavior when interacting with students, faculty, staff and the community.
Demonstrates respect and appreciation for cultural diversity.
Ensures own behavior is free from bias and discrimination.
Challenges and addresses bias when it is encountered in the workplace.
Expert
Seeks different points of view and leverages diverse perspectives and checks own views against the views of others.
Exemplifies inclusiveness through own actions and organization mission.
Ensures compliance with diversity policies and balances the needs of diverse groups.
Questions own behavior to ensure it is free from bias and discrimination.
Examples of Activities for Development:
Actively solicits input from a wide variety of people and functions.
Circulates newsletters and articles talking about diversity in the workplace.
Creates a diversity newsletter for the unit/program. Involve others to help it expand.
Creates or volunteers to participate on a panel that reviews policies and practices for inclusiveness.
Creates or volunteers to serve on a diversity committee.
Seeks to have a mentor/mentee from a different background.
Suggests diversity issues and topics for the agenda at regular team meetings.
Surveys or conducts a focus group to gain insight regarding ways to make the work environment more inclusive.
INNOVATION/CREATIVITY
Innovation/Creativity
Definition: Goes beyond the conventional, "thinking outside of the box," with a willingness to take "smart" risks, try out different solutions, and learn from mistakes. Looks at a problem in a new way; offers ideas and solutions that are unique, makes connections among previously unrelated notions; is seen as original and value-added in brainstorming settings.

Proficient
Questions/challenges conventional approaches.
Uses new information to offer realistic alternatives.
Actively contributes to brainstorming sessions in their work area to generate new ideas.
Questions/challenges/improves current processes with the intent of continuously improving department/unit's potential.
Thinks creatively and uses initiative.
Voluntarily puts forward suggestions for improvements.
Promotes improvement ideas across all levels in their own unit/department.
Advanced
Comes up with alternatives to addressing problems; some of which may require fine-tuning of what already exists.
Shifts attention and priorities in own work in response to needs in the department/unit.
Offer suggestions to improve policies and procedures. Explores new ideas, methodologies, and alternatives to reach outcomes.
Consistently thinks about an approach, process or service with the view to improve.
Reviews what other departments/institutions are doing and seeks to influence improvement measures within scope of their own role.
Takes some risks, remaining open to less established ways of solving problems.
Expert
Actively seeks opportunities to try out new experiences.
Seeks out new information and brings forward innovative solutions with little to no guidance.
Draws on options and solutions from across the University, not just from one's department/unit, to solve problems.
Obtains and provides resources to enable implementation of new ideas/initiatives (where appropriate).
Creates viable solutions from a blank page; demonstrating lateral thinking.
Takes risks and seeks new ways to accomplish tasks and objectives.
Generates frequent creative ideas and thinks outside the box.
Examples of Activities for Development:
Defines a problem and generates solutions, then challenges themselves to think how they would defend the problem from the opposite point of view.
Volunteers to work on cross-functional teams or with people who are known to think outside of the box. Incorporates any new ideas and concepts gained from the experience in the unit/department.
Builds on other people's opinions by adopting a "yes and…" instead of a "yes, but…" attitude.
When generates ideas, broadly scans the alternatives, challenges themselves to view the problem from at least three different perspectives.
Takes an issue that is concerning; finds out how this sort of problem is being dealt with by other departments or institutions. Uses these ideas to resolve the problems.
Continually scans the media for interesting or unusual trends (e.g., technology). Identifies one or two trends that could enhance or potentially threaten discipline of work and/or department/unit. Presents findings and recommendations to manager.
Listens to other people's opinions and suggestions. Identifies all the positive aspects of their viewpoint before taking a more critical approach.
Defines a problem and generated solutions, then challenges themselves to think how would to defend the problem from the opposite point of view.
Seeks out creative thinkers and talks with them to generate new ideas that can be applied in the work Unit/department.
Attends conferences and workshops that present innovative concepts and ideas in the field and applies them to their work or unit/department.

 
LEADERSHIP
Leadership
Definition: Leads, encourages, inspires and supports others to reach a shared goal; understands each individual has contributions to make and how individuals, at all levels, operate and how to best use that understanding to achieve objectives. (This does not require employee supervision).

Proficient
Promotes program goals and objectives.
Demonstrates professionalism when representing own position and unit/department.
Weighs alternatives and consequences to make informed decisions on current operational issues.
Supports strategic direction of the unit/department or program.
Advanced
Serves as a member of a program/project team and assists in developing project solutions.
Develops and implements short-term strategies consistent with position goals.
Deals with problematic issues effectively.
Nurtures strong team identity and pride.
Relies on experience and judgment to plan and accomplish goals.
Uses appropriate metrics to make business decisions where appropriate.
Expert
Communicates and fosters team commitment to a vision of what is to be achieved, instills a sense of passion in people about the work their own unit/department.
Contributes to defining unit/department strategies and contributes to the vision.
Considers broad range of internal and external factors when solving problems and making decisions.
Weighs alternatives and consequences when acting on and impacting long-term operational issues.
Proactively plans, implements, and forecasts for own position, unit/department or program success.
Examples of Activities for Development:
Seeks feedback about managing conflicts from colleagues and Manager. Incorporates the feedback into their style in the future.
Focuses on an incident where there was a disagreement with a group or an individual within the unit/department. Evaluated the action taken in terms of how constructive it proved to be. Implemented more constructive ways of expressing disagreement in the future.
Researches 'best practices' across unit/department or within the university, and applies these to department or unit.
Identifies major repetitive or routine procedures in unit/department. At team meeting brainstorms for new and different ways to approach tasks and implements new approach.